WELCOME TO THE TOUR DES TREES: 
I Wanna Iowa!
Experience all that Iowa has to offer and help promote tree science at the 2022 Tour des Trees.
The Tour des Trees is a multiday, supported bike tour, which will start in Des Moines, Iowa and end in Nebraska City, Nebraska. Tour des Trees riders will spend up to six days riding through western Iowa and Nebraska, engaging with communities and raising funds for TREE Fund.
Riders can choose one, two, three, four, five, or six-day ride options and will raise funds for each day they ride. The total mileage over the six days totals over 440 miles!
In addition to riding and having fun on their bikes, riders will also be ambassadors for the TREE Fund and for tree science; stopping at various spots along the way and spreading the word about the importance of trees and tree care.
After registering, all riders will create an online fundraising page to help them towards reaching their fundraising goal. Riders will also be able to reserve a custom bike jersey and other gear which will make them the envy of their cycling friends. Hotels and meals are provided, as well as sag support along the route.
This year's Tour des Trees starts on Saturday, September 3 and runs through Saturday, September 10.

VIRTUAL EVENT
Can't make it out to Iowa to ride this year but still want to be a part of the event? Experience the Tour from home with our Virtual Challenge! 
The challenge is simple: register for the event, fundraise, and ride/run/exercise along with us from the comfort of your own home. Just track your accomplishments on your fundraising page via the Strava app and get enrolled for prizes.
Participants who fundraise are automatically eligible for prizes, so while you're completing your challenge, please share the word about TREE Fund and help us hit our goals. 
The virtual campaign will span through September 30. There will be additional livestream events, at-home challenges, and more that will coincide with our in-person ride, so you really are part of the event! Watch for updates, events, and special offers via email.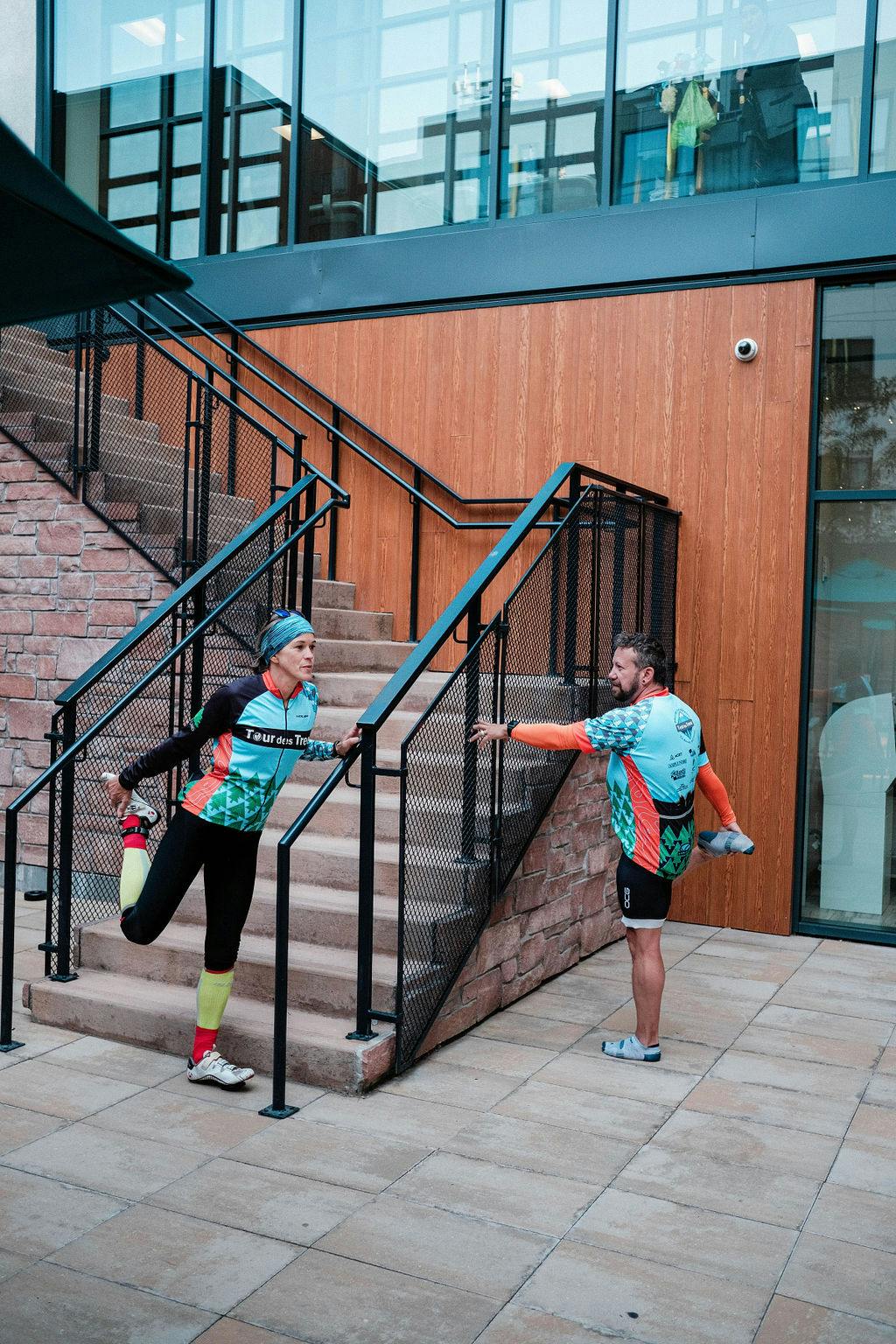 Step 1
COMPLETE YOUR REGISTRATION
Register for the ride, create your fundraising page, and order your new gear.
Step 2
JOIN A TEAM
Are you a part of an ISA chapter or supporting business? Find or create your team and help advance them up the leaderboards.
Step 3
COMPLETE AND LOG YOUR ACTIVITY
Connect Strava or log your miles using the activity tracker on your fundraising page. Watch and encourage others as they train for this year's ride! See below for details.
Can't see the rider you're looking for? Click the button below to see all riders.
How to Log Activity
New to Strava? You can register here for free.
Manual Entry
Log-in and visit fundraising page (or setup fundraising page if you haven't done so)
Scroll down to "post an update"
Select activity and input data
Click to submit
Note: you can set your fitness goal on your fundraising page by clicking "edit supporter page" under your profile picture!
Connect Strava
Once you've setup a Strava account, make sure you've logged in to your fundraising page first then ...
Go to Edit Page
Select Fitness
Click the Connect Strava button
If you don't want to use Strava, you can use the Log Fitness button on your page activity feed to track your distance.